Apologies for not writing sooner. It has been an incredibly hectic time. The Husband has a huge project due and has been getting in super super late the past few days. He also worked over the weekend so I barely know what he looks like anymore. (Any man could show up and I'd just assume that's the Husband).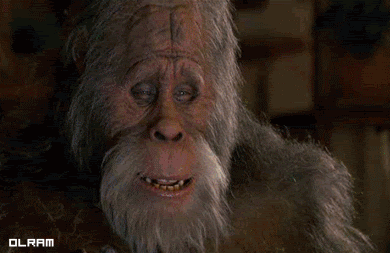 Honey? You want more Fro Yo?
Speaking of the weekend, it was not bad. Not bad at all.Saturday I had to work a half day in the afternoon, and then headed home to hang out with the Kid and then get ready for dinner at one of my favourite places in Vienna - O'Connors. I arrived at 7:30 and wine was ordered, food consumed, more wine was ordered and, well, we pretty much shut the place down. No, like literally. The guy turned off the lights and had to unlock the doors to let us out. I apologize for holding him up and next time I will come with the Husband and we will bore each other and we will be out of there by 8. Promise.
Then Sunday happened. I kind of wish that Sunday morning Tova could have talked to Saturday night Tova and in true After School Special, sat her down and said something like "Calm yer horses there, lassie. Ya have a kid to look after all day by yer lonesome tomorrow. Alone. By yerself" Apparently Sunday morning Tova is Scottish. Interesting. Sunday morning was a little painful but luckily I got a text from a friend reminding me of a playdate at a playground about a 20 minute walk from our place.
I drank some Gatorade, took a shower, kissed the Husband good bye and may or may not have yelled "As God is my witness, this playdate will HAPPEN!" I strapped the Kid into his stroller and we set off into the grey October morning.
The playdate ended up being a lot of fun and friends got to see first hand just how much energy the Kid has. He's the Energizer Bunny in a merino sweater. EXHAUSTING. After about 90 minutes we decided to drop by the Husband's office. This was a first and actually went very well. I was proud. I was tired. Then we headed home for lunch and I did the whole "melt cheese on stuff" schtick and realized I had another 5 hours to kill. FML.
We ended up going to the park and running around and it was also great. I have to say that I am pleased that I lasted a whole day with the Kid on my own and in a fragile delicate state to boot. I also learned that I need to not imbibe so much when the next day involves wrangling a hyperactive 3 year old.
Otherwise, life is life and I am starting to stress a little... which is actually pretty normal as well. But I am stressed because the Halloween party is this weekend and I am not sure if I am so incredibley prepared or completely unprepared. It is weird. The decorations have been up for weeks but I am starting to think that it isn't enough but then I remind myself that lighting and atmosphere will make a huge difference so I just have to trust my instincts... and the new fog machine I bought yesterday.
Now, we had a fog machine. A perfectly good one. But the Husband decided to toss it during the move and I guess he thought I wouldn't notice. He thought wrong. I think he also assumed that I wouldn't find another one with so little time left until the party. He thought wrong. Too bad I walk past a music store on Wiedner Hauptstrasse every morning. Boom! Sucks to be you! BOOM!
So late yesterday afternoon I was able to pick one up and I have composed a little imaginary letter:
Dear Music Store,
It's not that cold in here. Why are wearing a tuque? And so much facial hair. I'm sorry that I didn't realize that model XZSJkerblooeywhatever is no longer made. How silly of me. Yes, I will take the cheapest one because this is not for a club. For pictures, you ask? What kind of sick pervert 80s hair band album cover photographer do you think I am. FOR PICTURES? Haha. You're weird. Sick in the head. This baby is for our Halloween party. Bet you wish you were invited now, cold head man. Boom! What? You don't have a bag to carry this machine and 10 liters of fog juice. Um, ok. Not heavy? Sir, I may be a little chubby and sporting the figure of a Soviet shotputter but I am not that strong. I assure you. Oh, ok, so you won't help carry this for me? Well, I'll manage. HAVE A GOOD DAY! Ow. Ow. Ow.
Kind regards,
Tova
My arms still hurt this morning. But yay! I have a fog machine! I still have so much to do and I cannot believe that in 2 sleeps is the party. Gah! I want to panic but I can't and that is making me a little more stressed. Deep breaths. Deep breaths.